Can You Lease a Used Car?
Can you lease a used car near Elk River, MN? Unfortunately, the answer is usually no. It isn't common for dealerships to offer used car leasing options, and some popular makes, including Ford and Chevrolet, explicitly prohibit used car leasing. However, if you're willing to search far and wide, you might be able to find something that works for you. What's more, when you come to the Cornerstone Auto, we're happy to help you plan a used car financing agreement that fits your budget.
Used Car Leasing Facts
Why do some drivers search far and wide for used car leases near Monticello? Most choose this option because it's associated with low monthly payments, but there are numerous caveats to be aware of.
Only certain used cars can be leased. Used car leases are very rare, and where they do exist, they often only apply to certified pre-owned vehicles. In such a case, your savings may be negligible compared to a new car lease.
You'll still be subject to limits. As with a new car lease, it's easy to trade up for a better vehicle once your leasing term has closed. However, while you're under contract, you'll still have to abide by strict mileage limits.
You can buy your way out of a used car lease. If a vehicle offers used car leasing, there's a strong chance that you'll be able to 'buy out' the vehicle at the end of your leasing term.
You may end up paying less for insurance. Since the price of your vehicle can affect the size of your insurance payments, it's often cheaper to insure a used car instead of a new one.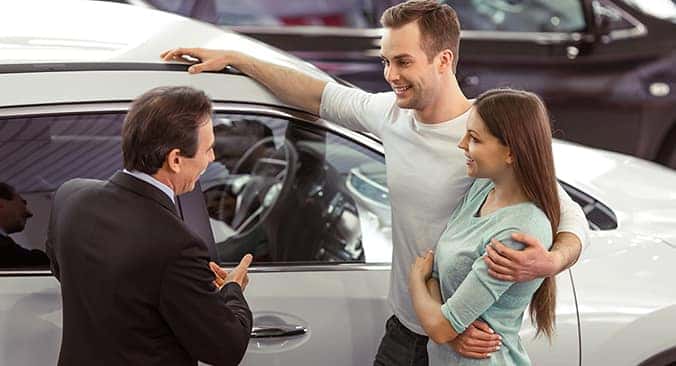 Learn More About Leasing with the Cornerstone Auto
Now that you've seen how rare used car leases can be, you might be wondering if you should purchase your next used vehicle outright! Compare buying vs. leasing, or compare certified pre-owned vs. standard used options today.
Ready to get started? Call us now or just drop in to your local Cornerstone financing department near Plymouth or Elk River, MN. Feel free to contact us with any questions. If you're more interested in buying, we can help with that, too! We can answer any questions you may have about full coverage for used financed cars, and more.
Learn More with Cornerstone Auto
For the second year in a row, Cornerstone Auto is honored to be awarded the bronze award for being both Minnesota's best used car dealership and Minnesota's best new car dealership. Every year, our happy customers in the Elk River area vote for the businesses they love through the Star Tribune, Minnesota's number-one trusted source for local…

No doubt you've noticed more and more electric vehicles like the Ford Mustang Mach-E or Chevy Bolt EV around Monticello, MN. Nearly every major car brand has committed to significantly expanding its electric vehicle lineup over the coming years. The automotive future is undoubtedly electric. But we will need the charging infrastructure to support that electric future. That's…

Contact Us Are the kids home for the summer and you need some budget-friendly activities for them? Or maybe you just bought or leased a new or used car and want someplace to show it off without breaking your budget? If so, check out our list of the best free things to do near Minneapolis…