How Long Should an Oil Change Take?
About how long do oil changes take when done at home? When changing the oil yourself, the amount of time it takes can vary. You should probably figure at least an hour, but it can take more or less than that. Changing oil yourself also means that you'll need to get enough new oil, a new oil filter, and a new oil filter gasket, as well as have the necessary tools, including a rubber mallet, correctly sized wrenches, a jack, and wheel blocks. It generally takes less time and will cost you less to have the experts at one of your local Cornerstone Auto dealerships replace your vehicle's oil.
More Information About Oil Changes
The rule used to be that you should get an oil change every 3,000 miles — but these days, new vehicles only need oil changes every 5,000 – 7,500 miles. In fact, some models can even go 10,000 miles between oil changes. And if you check your car oil often enough and ensure it's at the right levels, you can sometimes stretch the time between changes. Check your owner's manual to find out what the oil change schedule is for your specific vehicle. When it's time to get an oil change, you'll find that Cornerstone Auto delivers the following benefits:
Our experienced service team and state-of-the-art equipment allow us to work on more cars than a generic auto shop, effectively decreasing oil change wait times.
Our service specials often include oil change coupons, as well as other discounted services.
Be sure to check your owner's manual to see if your vehicle requires synthetic or conventional oil. Synthetic oil typically costs more, but it won't affect the time required for an oil change.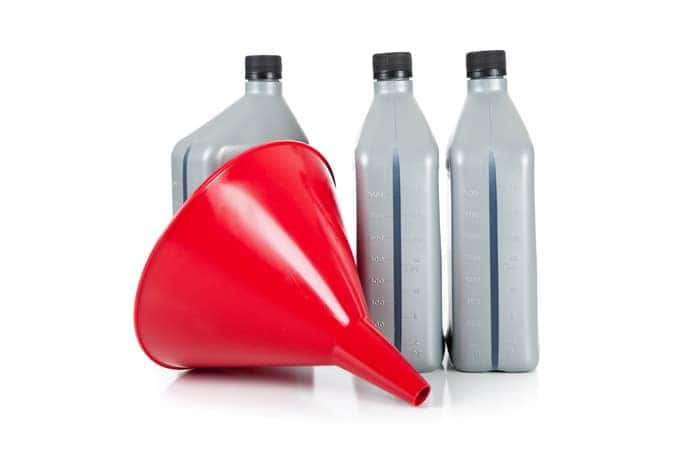 Visit Your Local Cornerstone Auto Dealership for a Quick Oil Change!
How long do oil changes take in the Twin Cities area? Other service centers might keep your car all day, but our qualified service techs can handle all of your scheduled maintenance tasks, from oil changes to brake service and tire care in an expeditious fashion. Whether you're getting your car, truck, or SUV ready for a road trip, checking the transmission fluid, or just want to give it a little TLC, the experts at Cornerstone Auto are here to help. Find out how much an oil change costs and the difference between regular and premium gas in the Twin Cities, today!