Premium Gas vs. Regular Gas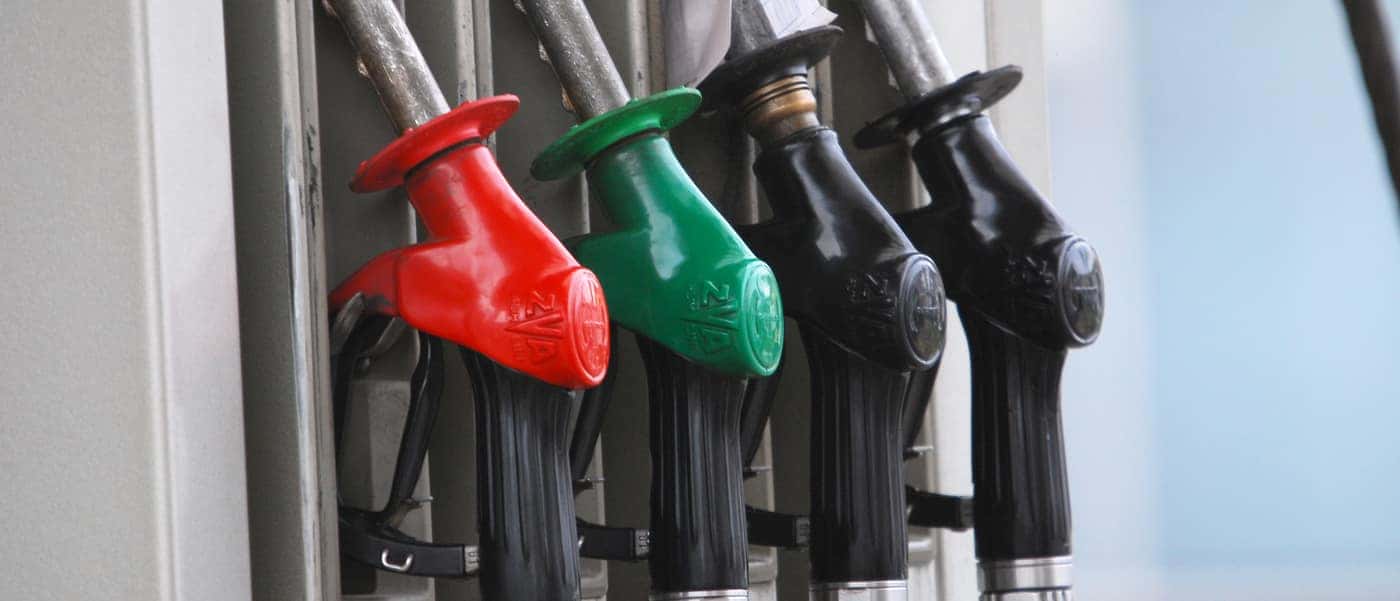 Have you ever wondered, "What is the difference between regular and premium gas?" It's important for Monticello, MN drivers to know the difference between premium and regular gas to ensure they put the right gas in their new vehicle! Compare premium gas vs. regular gas with Cornerstone Auto in Elk River today!
What is Premium Gas?
When you compare premium vs. regular gas, you'll notice they're both refined from crude oil and both are combustible. The main difference between premium and regular gas is in the octane levels in each gasoline. Premium gas has an octane level of 90+, which is necessary for some engines to run cleaner and more effectively.
What is Unleaded Gas?
Regular unleaded gas is the most popular gas for those cruising the Anoka, MN streets. Not only is regular gas more affordable, but it's also a bit better for your health and overall environment than leaded gasoline. Regular gas has an octane level of 87, which most car engines are made to support.
What is the Difference Between Regular and Premium Gas?
When you compare premium gas vs. regular gas, there are a few notable differences:
Price: Ramsey, MN drivers will pay an average of 20 to 40 more cents per gallon for premium gas than for regular gas. This can add up over long commutes.
Octane Rating: Pre-ignition or engine knocking occurs when an engine is created for premium gas but has lower-octane regular gas in the tank instead. By filling your car's tank with the gas your manufacturer recommends, you're less likely to damage your engine.
Engine Suitability: Regular gas burns much faster than premium gas, making it more suitable for engines with lower compression ratios. If your engine has a higher compression ratio, premium gas will burn at the intended rate.
Here are some other factors to keep in mind when thinking about premium vs. regular gas:
If your car does not require premium gas, don't use it. Premium gas in a regular gas engine will not improve performance.
Regular gas typically doesn't damage a premium-gas vehicle. That said, if you hear a knocking sound when using regular gas, you'll want to switch back to premium as soon as possible to avoid engine damage.
Our service experts recommend the use of premium gas if your car uses turbochargers.
Discover More Maintenance Information with Cornerstone Auto!
If you'd like to learn more about premium gas vs. regular gas, the difference between gas and diesel trucks, or need some service tips, contact us at Cornerstone Auto! Our service team will be happy to answer any of your questions and keep your car on the Elk River roads.
More from Cornerstone Auto
For the second year in a row, Cornerstone Auto is honored to be awarded the bronze award for being both Minnesota's best used car dealership and Minnesota's best new car dealership. Every year, our happy customers in the Elk River area vote for the businesses they love through the Star Tribune, Minnesota's number-one trusted source for local…

No doubt you've noticed more and more electric vehicles like the Ford Mustang Mach-E or Chevy Bolt EV around Monticello, MN. Nearly every major car brand has committed to significantly expanding its electric vehicle lineup over the coming years. The automotive future is undoubtedly electric. But we will need the charging infrastructure to support that electric future. That's…

Contact Us Are the kids home for the summer and you need some budget-friendly activities for them? Or maybe you just bought or leased a new or used car and want someplace to show it off without breaking your budget? If so, check out our list of the best free things to do near Minneapolis…