The Best Restaurants in Rogers, MN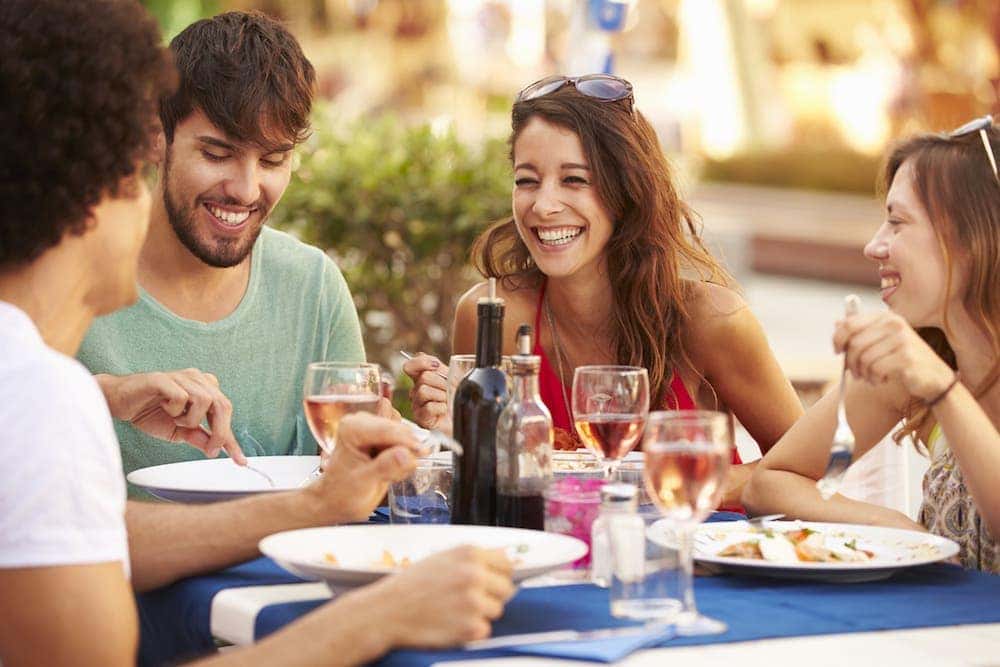 When you've finished working your way through our favorite free things to do in Minneapolis, MN, and you've settled on which new or used vehicle to take you home, why not check out the best places to eat in Rogers? Located just east of Anoka, Rogers boasts a wide selection of American, Mexican, and Chinese foods, as well as other delicious options, in stops that are perfect for family gatherings or a romantic night out.
Clive's Roadhouse
Clive's specializes in all-American comfort foods presented in a homey atmosphere. Diners can choose from options like the slow-cooked BBQ ribs, grilled fish, hand-cut steaks, made-to-order sandwiches, or juicy all-beef burgers grilled just right. For happy hour lovers, Clive's offers all your favorites, including quesadillas and, of course, some of the best wings in town.
Linda's Café
If you have a hankerin' for breakfast, no one beats Linda's Café! Choose house specialties like country fried steak, tasty omelets, and eggs benedict, or build your own breakfast with a la carte options that let you go as small – or as big – as you choose. Of course, if lunch is more your thing they have that too with standards like fish and chips and wraps, as well as local favorites that include the apple chicken fritter and the Royal Burger.
Bluestone Grille
Head north to Monticello to find yourself in the warm, welcoming atmosphere of the Bluestone Grille, one of our favorite stops for authentic, fresh Mexican fare that is neither greasy or overdone. They specialize in gourmet burritos and tacos, but you can also get lighter bowls and salads or opt for delicious chicken Parmigiana with fresh sauce and fries.
China Dragon
If authentic, fresh Chinese food at affordable prices sounds good to you, check out China Dragon over in Ramsey. Their menu features all of your fried favorites, as well as healthier fare and enough seafood to make you forget how far away you are from the ocean. You can even place your order online and pick it up on your way home, so you can enjoy family time without the hassle of cooking.
Dimagio's Pizza
A Rogers institution, Dimagio's serves up fresh flavor on a crispy crust that patrons call "out of this world." Choose dine-in or delivery, or if you're feeling especially sociable, eat in and chat with the locals about anything and everything over your choice of toppings and lots, and lots of cheese.
More from Cornerstone Auto
Compared to choosing the perfect place to curb your appetite, buying or leasing a new car is easy. Pick your favorite spot – or two – and enjoy a bite to eat while you're in town and, if you can think of a hotspot we missed, let us know in the comments section below.