How Often Should I Get My Oil Changed?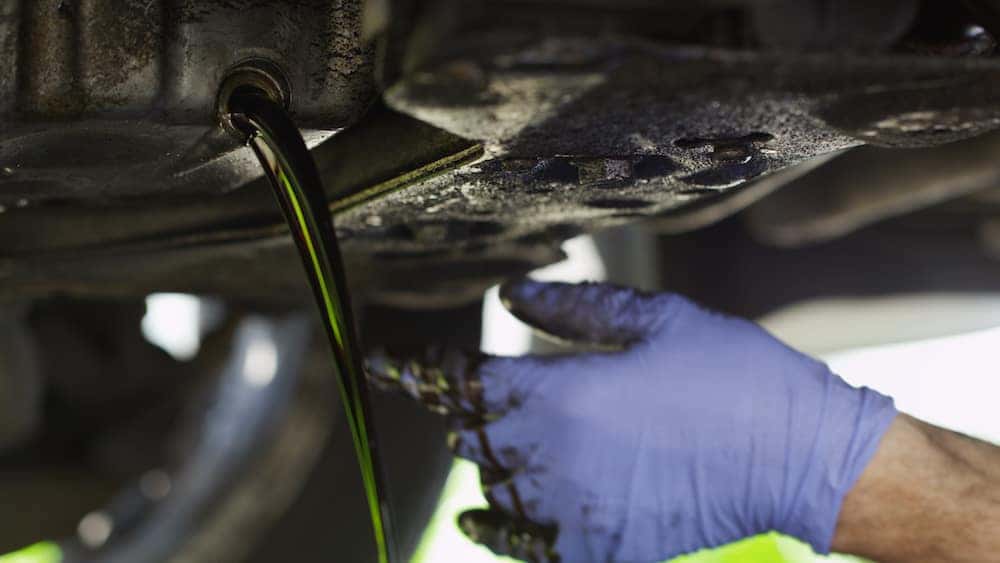 You already know that changing your vehicle's oil is the best way to ensure your engine keeps running smoothly for as long as you own it. But do you know how often you need to change your oil and what happens if you neglect your engine? Read on to find out when to change your oil and why it's important, then keep going to grab some money-saving coupons to help you take care of your vehicle for less.
How Many Miles Should I Go Between Oil Changes?
The distance between oil changes depends on how you drive your vehicle, the age of your vehicle, and the type of oil you've chosen:
In general, older cars and those with higher mileage benefit from oil changes every 3-4,000 miles.
Newer vehicles running standard engine oil can go 5,000 miles between oil changes, slightly more for select performance cars.
Vehicles running synthetic motor oil can go as long as 10,000 miles between oil changes, making it a more efficient, less expensive option in the long-run.
All of that said, if you're prepping for a road trip or another long drive, it's best to get your oil change before you go to make sure your engine runs smoothly.
For the most accurate information on your vehicle's oil change interval check your owner's manual or speak to one of our Minneapolis or Monticello-area service technicians. Whether you drive a Jeep Compass, a Ford F-150, or some other model entirely, there's an expert on our team who can help!
What Does Engine Oil Do?
Engine oil has several jobs, all important if you want optimal performance:
Lubrication: Your engine is filled with hundreds of moving parts. Without lubrication, those parts would wear out very quickly.
Cleaning: The daily drive around Anoka can be a dusty one in the summer. This dust and dirt settle in your engine and without oil, would cause excessive wear on all those parts.
Cooling: Engine oil pulls heat away from your engine, even when you're idling in Ramsey Traffic. This extra cooling helps keep your vehicle from overheating and your parts from becoming damaged.
What Happens if I Don't Get My Oil Changed?
Your oil is one of the most essential substances in your engine, without it, your moving parts break down, your engine wears out, and the engine itself can seize up – costing you thousands of dollars in repair charges. Since most drivers can easily afford the cost of regular oil changes, there's no reason to put them off. Plus, you may need to rotate your tires at around the same time!
Utilize Oil Change Coupons
Whether you've chosen to buy your new or used vehicle, or you're leasing, you'll need to change the oil at regular intervals to keep it on the road. We're committed to helping you do that without going broke with service specials that bring down the cost of your regular oil changes, as well as other repair and maintenance tasks your vehicle is bound to need. Find out how long an oil change takes, then schedule a service appointment at the Cornerstone Auto service center near you.
---
More Car Maintenance Tips
If you're ready to hit the road on an epic journey from Monticello this year, there are a few things you need to do to make sure your car makes it there and back in one piece, so you don't wind up waiting for help along a busy Minneapolis freeway. Schedule a Vehicle Check-Up Before…

You already know that changing your vehicle's oil is the best way to ensure your engine keeps running smoothly for as long as you own it. But do you know how often you need to change your oil and what happens if you neglect your engine? Read on to find out when to change your…

Tires For Sale While you can always rely on the assistance of a local service center, tasks like being able to change a flat tire should be something you know how to do when you're in a pinch. What Do You Need to Change a Tire? The last thing you need to experience on the…
---
Oil Change and Maintenance Coupons