How To Tell If You Need New Brakes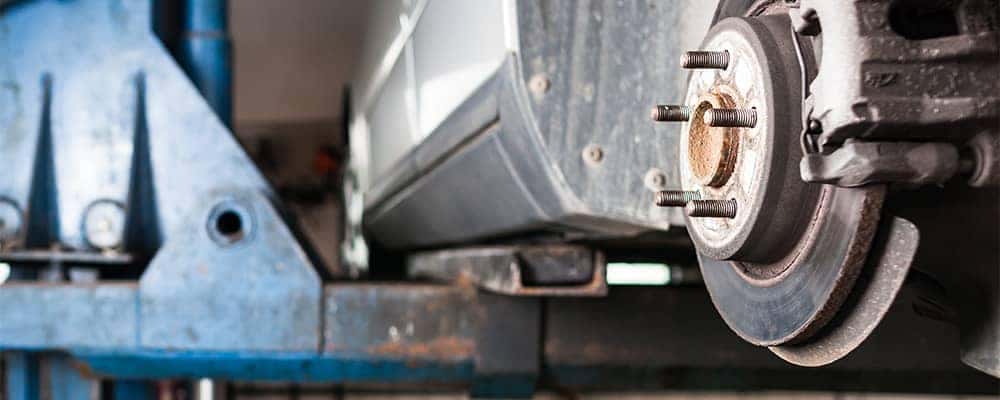 Contact UsAbout Cornerstone Service
Fortunately, it's easy to tell when your vehicle needs new brakes. Our service team knows the ins and outs of Chevrolet, Chrysler, Dodge, Ford, Jeep, Kia, Ram vehicles, and can diagnose brake problems quickly and accurately. Be sure to schedule brake service right away if you notice any of the following red flags during braking:
Squealing or grinding noises
Strange smells
"Pulling" to the left or right
Jutting forward
Vibration in the steering wheel
What Factors Affect Brake Health?
The brake system is your vehicle's most important safety feature; keeping your brakes in good shape could mean the difference between avoiding an accident and footing a hefty bill for post-collision repairs. How often you should change your vehicle's brakes depends on a few factors:
Your driving habits
Environment
Your vehicle's performance profile
Brake pad quality and materials
When in doubt, consult your owner's manual, or speak with one of our certified technicians!
How Often Should You Expect to Replace Your Brakes
Typically, brake pad replacement is needed every 50,000 miles. If you don't drive much and live in a sleepy area like Anoka, you may be able to change your brake pads every 75,000 miles—at the most. However, if you live in the middle of Monticello with plenty of stop-and-go traffic, your vehicle may need new brakes every 25,000 miles. That's where the service team and the You+ Service Packages at Cornerstone Auto comes in!
Get Expert Brake Service at Cornerstone Auto!
If your vehicle is due for brake pad replacement, or you've experienced some of the issues above, visit Cornerstone Auto today! We're conveniently located in Elk River, MN—not far from Anoka and Ramsey. Find out how long an oil change takes or how often to rotate your tires before you schedule your appointment, don't forget to check out our latest service specials for possible savings! We can also answer questions like "How do I update Chevy MyLink?"
Our Service Specials
We are currently updating our Service Specials. Please check back soon.
Recent News From Cornerstone Auto
A smash hit with Monticello and Anoka drivers, the 2020 Jeep Compass lineup has already proven its success in the Elk River area. But if you're looking for an expert Jeep Compass review before you make your decision, we've got you covered! We've assembled Jeep Compass reviews from some of the leading auto experts…

The Jeep Wrangler is an off-road dynamo with amazing engineering and world-class capabilities – and it accomplishes even the toughest tasks with serious style! The 2020 Jeep Wrangler colors offer the opportunity to express your personality with 10 different eye-popping hues. So whether you're on a road trip in Monticello or running errands in…

Monticello drivers who are concerned about their family's safety on the road will be appreciative of the Kia Sportage safety rating. We'll go into detail on how well the Kia Sportage performs in the standard safety tests and give you some other great reasons to make your next SUV the Kia Sportage. If a…