How To Tell If You Need New Brakes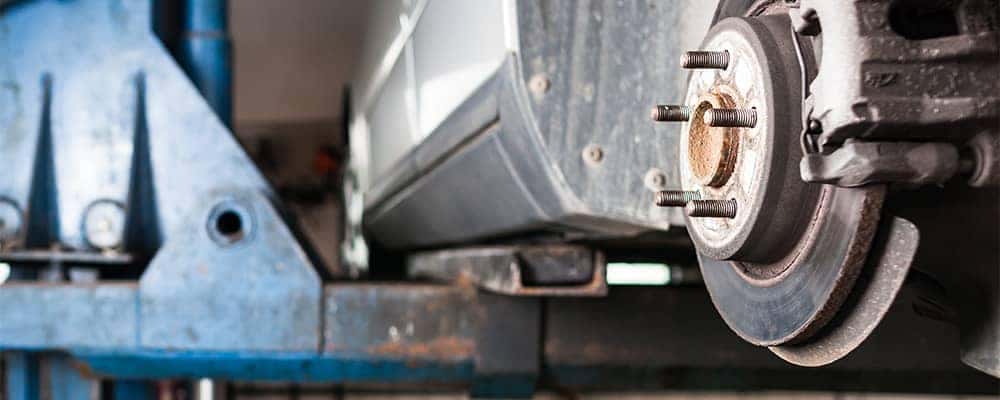 Contact UsAbout Cornerstone Service
Fortunately, it's easy to tell when you should get new brakes for your ride inMonticello, MN. Our service team knows the ins and outs of Chevrolet, Chrysler, Dodge, Ford, Jeep, Kia, Ram vehicles, and can diagnose brake problems quickly and accurately. Be sure to schedule brake service at our repair shop right away if you notice any of the following warning signs during braking:
Grinding or squealing noises
Strange smells
Pulls to one side
Jutting forward
Vibration in the steering wheel
What Factors Affect Brake Health?
The braking system is your vehicle's most important safety feature, so keeping your brakes in working condition could mean the difference between avoiding an accident and footing a hefty bill for post-collision repairs. When you should get new brakes for your vehicle in Ramsey, MN depends on a few factors, such as:
Your driving habits
Environment
Your vehicle's performance profile
Brake pad quality and materials
When in doubt, consult your owner's manual or speak with one of our certified technicians to gauge how long brakes last for your driving situation!
How Often Should You Expect to Replace Your Brakes
Typically, brake pad replacement is needed every 50,000 miles. If you don't drive much and live in a sleepy area like Anoka, MN, then the brake pad wear will be slower, so you could possibly change your brake pads every 75,000 miles at most. However, if you live in the middle of the Twin Cities with plenty of stop-and-go traffic, your vehicle may need new brakes every 25,000 miles. That's where the service team and the You+ Service Packages at Cornerstone Auto comes in!
Get Expert Brake Service at Cornerstone Auto!
Now that you know how to tell if you need new brakes, visit our service team in Elk River soon if your vehicle's braking system, including the pads and rotors, is experiencing issues. Find out how long a motor oil change takes or how often to rotate your tires before you schedule your appointment and don't forget to check out our latest service specials for possible savings! We can also answer questions like "How do I update Chevy MyLink?"
Our Service Specials
Cornerstone Auto
17219 Highway 10 NW, Elk River, MN
Service: 763-274-3340
Up to $100 off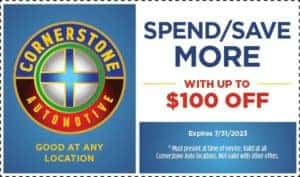 Cornerstone Auto
17219 Highway 10 NW, Elk River, MN
Service: 763-274-3340
You+ Service Plan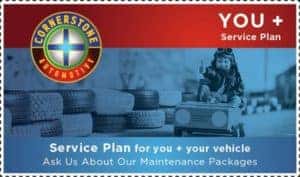 Cornerstone Auto
17219 Highway 10 NW, Elk River, MN
Service: 763-274-3340
$25 off Brake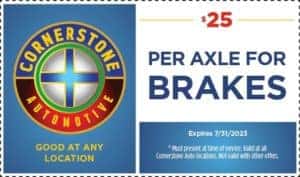 Cornerstone Auto
17219 Highway 10 NW, Elk River, MN
Service: 763-274-3340
Low Tire Price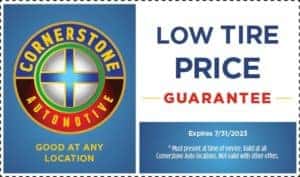 Cornerstone Auto
17219 Highway 10 NW, Elk River, MN
Service: 763-274-3340
Alignment Check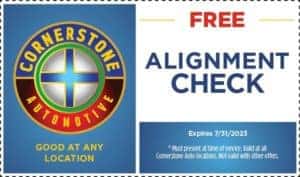 Cornerstone Auto
17219 Highway 10 NW, Elk River, MN
Service: 763-274-3340
$20 off Fluid Exchange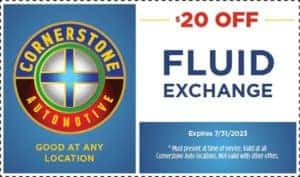 Cornerstone Auto
17219 Highway 10 NW, Elk River, MN
Service: 763-274-3340
Battery Check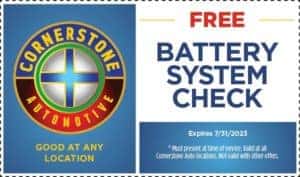 Cornerstone Auto
17219 Highway 10 NW, Elk River, MN
Service: 763-274-3340
Service Plan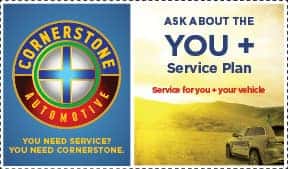 Cornerstone Auto
17219 Highway 10 NW, Elk River, MN
Service: 763-274-3340
Brake Inspection with Tire Rotation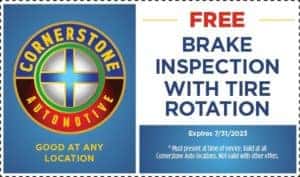 Cornerstone Auto
17219 Highway 10 NW, Elk River, MN
Service: 763-274-3340
Warning Light Scan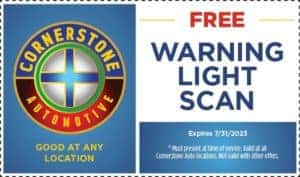 Cornerstone Auto
17219 Highway 10 NW, Elk River, MN
Service: 763-274-3340
10% off Accessories Parts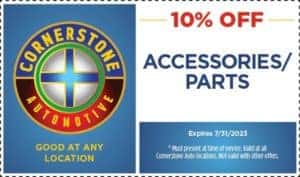 Recent News From Cornerstone Auto
For the second year in a row, Cornerstone Auto is honored to be awarded the bronze award for being both Minnesota's best used car dealership and Minnesota's best new car dealership. Every year, our happy customers in the Elk River area vote for the businesses they love through the Star Tribune, Minnesota's number-one trusted source for local…

No doubt you've noticed more and more electric vehicles like the Ford Mustang Mach-E or Chevy Bolt EV around Monticello, MN. Nearly every major car brand has committed to significantly expanding its electric vehicle lineup over the coming years. The automotive future is undoubtedly electric. But we will need the charging infrastructure to support that electric future. That's…

Contact Us Are the kids home for the summer and you need some budget-friendly activities for them? Or maybe you just bought or leased a new or used car and want someplace to show it off without breaking your budget? If so, check out our list of the best free things to do near Minneapolis…