Road Trip Destinations Near Monticello, MN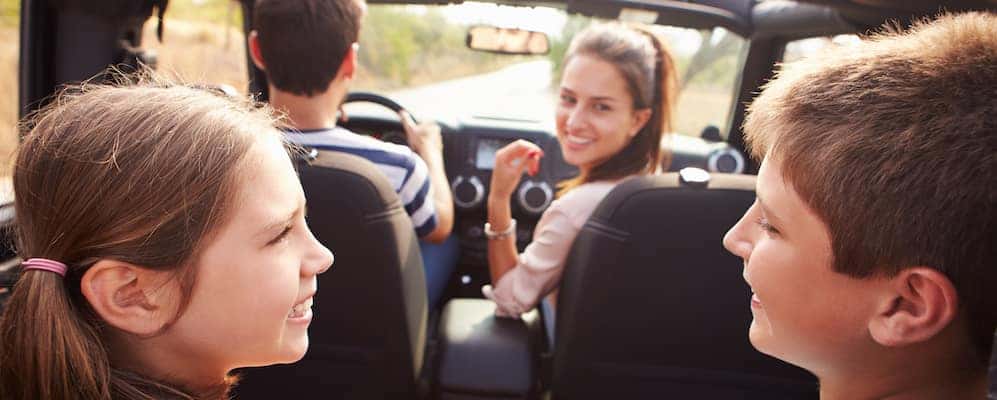 Who doesn't love a good Minneapolis road trip? If you're keen to get behind the wheel and hit the road for a little down-home adventure, check out our top picks for road trip destinations near Monticello, MN. Be sure to consult our road trip checklist before you head out on your adventure!
Space Aliens Grill and Bar
Who says conspiracy theories need to be confined to the desert? This family restaurant has a lot of fun with the Space Alien craze with a themed dining area decorated with alien dolls, art, and a domed ceiling designed to represent the solar system.
Location: 11166 CR-37, Albertville, MN
Normassic Park
Norm pays tribute to all things fun and kitschy with an outdoor sculpture collection that includes a t-rex with an alligator head, robots, a giant motorcycle and more. Monticello, MN travelers tell us the food's pretty good in the saloon too.
Location: 2448 Hwy 55, Buffalo, MN
Big Ole
America's largest Viking resides just a few miles north of Anoka, MN in Alexandria. Ole stands as a symbol of Viking pride and the belief by the area's inhabitants that Norsemen visited the region as early as the 14th Century. Presumably, they were shorter than Ole's 26 feet.
Location: Broadway St., Alexandria, MN
Angle Inlet
The northernmost point in the contiguous United States, Angle Inlet sits on the very edge of the Lake of the Woods and requires visitors to arrive by boat or drive 60 miles through Canada to get to the marker where you can now enjoy a cool selfie with friends. While you're there, you can also visit the northernmost school and post office in the lower 48!
Location: Angle Inlet, MN
Road Trip Prep
Before you head out from Ramsey, MN, it's important to make sure your car is going to survive the trip by inspecting the following:
Coolant Levels
Emergency Roadside Kit
Cell Phone Battery
Transmission Fluid
Fuel Levels
Snacks
Once you're sure you're ready, hit the road and enjoy some kooky fun near Coon Rapids, MN this season.
More from Cornerstone Auto Group
Check out Cornerstone's other city pages to learn about the best restaurants near Rogers, the best free things to do near Minneapolis, top restaurants in Monticello and more and get out and do something exciting near Big Lake, MN today! You can also learn about some of the best places for ice fishing in Minnesota.
More Local Tips
Who doesn't love a good Minneapolis road trip? If you're keen to get behind the wheel and hit the road for a little down-home adventure, check out our top picks for road trip destinations near Monticello, MN. Be sure to consult our road trip checklist before you head out on your adventure! Space Aliens Grill…

If you are looking for unique holiday events for you and your family, there are plenty of options near us. The team at Cornerstone Auto picked some of their favorites. Learn about some of the holiday events near Rodgers, MN below! Contact Us Arts of the Holidays Arts of the Holidays supports local artists and craftspersons…

Monticello, MN, just a few miles northwest of Minneapolis, is home to some of the finest eateries around. You can fill your belly with selections from south of the border, the Orient, or American fare for the perfect family outing or romantic date night. You can even catch a game with your crew and enjoy…